Diddy Teases Return Of 'Making The Band'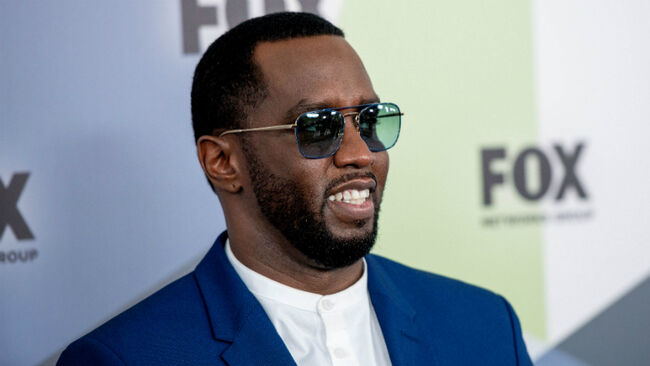 The show that brought the world "Bom Kack," introduced audiences to the greatness that is Junior's cheesecake, and, of course, gifted us with musical talents Da Band, Day26 and Danity Kane, could be making a comeback.
On Monday (July 8), Diddy took to Instagram to reveal that MTV contacted him to see if he'd be interested in reviving his hit show (and forever classic) Making the Band. "Something interesting happened this morning that I need to share with you guys," Diddy began. "Years ago I did something that will go down in television history. This show called Making the Band. Now, I'm trying to figure out my schedule for the next 24 months...but MTV called me out of nowhere and was like, 'What do you think about partnering and bringing Making the Band back?'"
"I was like, man, something so great, sometimes you don't need to mess with it. You need to just leave it alone," he said, adding that he's "kind of on the fence about it."
"I feel like that's my calling as a coach, to be able to take young talent and take them to the next level," Diddy admitted.
The artist turned business mogul also took to Twitter to ask his followers if they'd be interested in watching a revival of the pop culture favorite. "You think I should bring Making The Band back??? Let me know #IWantMyMTB," he tweeted.
Wale and hip-hop lover Seth Rogen were one of the two most excited fans about the show's possible comeback, replying to Diddy's tweet almost instantly. "The turnover time is epic. But yes . Brother love .. we would like making the band back," Wale responded, before offering advice on how the show should be rolled out. "Gotta do a marathon of the old episodes . Put it on Netflix unedited . Timeline will be in shambles . And then after two weeks announce how to try out for the new season."
Seth later added: "DO IT PLEASE!!!"
Making the Band premiered on MTV back in October 2002. The show, which documented the creation and rise of three dynamic musical groups — Da Band, Day26, and Danity Kane — aired its final season, Making the Band 4, in 2009.
Photo: Getty Images